tvshowz
This user hasn't shared any profile information
Posts by tvshowz
Divya and Jeremiah treat a model with an eating disorder; Evan tries to distance himself from Ray's past; Hank and Boris return from Argentina; Emma violates her brothers' trust.
Annie initiates an undercover mission without CIA support while Calder interrogates Auggie regarding a breach of protocol. Meanwhile, a new recruit arrives at McQuaid Security.
After learning of Elizabeth's affair, Carter and Taylor urge her to come clean.
At Woodbridge, the team face their toughest competitors yet. Jade and new mom, Loree join the Elites for a week.
Melissa finally tells Spencer what she knows regarding the night Ali disappeared. But what is Spencer supposed to do with the knowledge? Knowing something is off about Alison's story, Emily is on the hunt for answers on her own. She enlists Ezra's help in finding out more about Cyrus and his past connection to Alison. Meanwhile, Hanna asks Spencer and Toby for help with Caleb's drinking problem.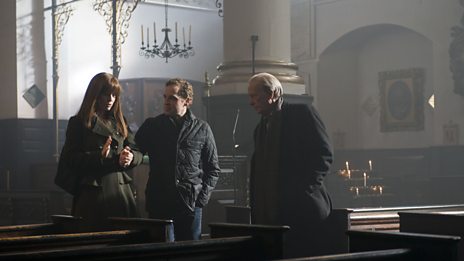 Family ties affect both Gerry Standing and Sasha Miller. While Sasha is forced to work with ex-husband Ned as he fills in for Strickland, Gerry returns to his roots in Bermondsey to help arrange his daughter's wedding. As a consequence he is thrown into a case involving the possible murder of an architecture student who is also the grandson of an old friend. Meanwhile, Danny Griffin has been on an FBI course in reading body language.
The government mandates that all superheroes under the age of 18 receive a high-school diploma.
While Jaime races back from Los Angeles, it's the rain that is threatening to spoil Arden's big day of marrying into Mountain Brook's most prominent family, the Uptons. At the reception, Jaime kicks the party into high gear and newly single Luci flirts with Brooks. Danielle goes under the knife in order to improve her fertility chances. Jaime's desire for a fourth baby grows, leading her to do something shocking!
Allen has to deal with an old rival in court. Marcus steps back into the dating scene.
The Ewing family is searching for answers as to who set the fire at Southfork Ranch and who will survive. While John Ross and Emma struggle with their role in Pamela's overdose, relationships among the family are forever changed.
tvshowz's RSS Feed