How I Met Your Mother
The year is 2030. Ted Mosby is relaying the story of how he met his wife to his daughter and son. The story starts in the year 2005, when then twenty-seven year old architect Ted was spurred on to want to get married after lawyer Marshall Eriksen and kindergarten teacher Lily Aldrin, his best friends from their college days at Wesleyan and Marshall who was his roommate at the time, got engaged after nine years of dating each other. Ted's new quest in life was much to the dismay of his womanizing friend, Barney Stinson. But soon after Marshall and Lily's engagement, Ted believed that his life mate was going to be news reporter and aspiring news anchor Robin Scherbatsky, who, despite having had a romantic relationship with her after this time, ended up being who the kids know as their "Aunt" Robin. As Ted relays the story to his kids, the constants are that their Uncle Marshall…

If you thought we'd seen the last of Barney's Playbook, then you would be gravely mistaken. While his beloved tome was thought gone for good, Barney had been dreaming up new and "brilliant" plays — one in particular involving beach, booze and bodacious babes: "The Weekend at Barney's" (essentially a Weekend at Bernie's riff, but with getting laid somehow). Of course, since Barney's conversion to monogamy, those brilliant plays would all go to waste — that was unless he could once again live vicariously through Ted. The only problem with that? Jeanette.
Not surprisingly, though, Ted and Jeanette's relationship was faced with new peril when Jeanette trashed Ted's apartment over a mistaken spam email. This paved the way for a temporary breakup and an opportunity for Barney to manipulate Ted into abiding by his other one rule: "New is always better." From there, Barney revealed to Ted that he never actually destroyed the original Playbook (merely the ceremonial copy), thus allowing Ted to move on from Jeanette and try out some plays for himself.
With Barney as his earpiece wingman, Ted was coaxed into dressing up in a series of costumes as he clumsily attempted to hit on bar chicks. Unfortunately, infallible plays like "The Special Delivery" and "The Kidney" were met with epic failures on Ted's part. However, we were treated to some pretty funny one-sided conversations with Ted, including, "I understand that. I understand that. I understand that… I understand that."
Later, the duo's escapades came to a crashing halt when Robin discovered Barney with his Playbook and Ted very hastily reunited with Jeanette at MacLaren's. For Barney, this episode ended up being another stepping stone to letting go of his womanizing persona. After getting caught feeding lines to Ted, the hapless would-be magician expressed his remorse to Robin by emptying out his sleeves of nearly a dozen magic tricks and delivering one of his reliable end-all speeches. And upon manifesting his third bouquet of flowers, Robin seemed to forgive him.
Incoming search terms:
cucirca how i met your mother
There are two big days in any love story: the day you meet the girl of your dreams and the day you marry her These 2 big days are one of the most unforgettable days of your life The day you meet the person you're going to spend the rest of your life with
himym gorilla vid
how i met your mother online streaming video weed
how i met your mother s08e11 online
how i met your mother streaming s8e12
watch How I meet your mother S8 E12
watch how i met your mother ipad
watch how i met your mother online ipad

This week's How I Met Your Mother saw the return of a familiar face in Kyle MacLachlan's The Captain, who seemingly had some unfinished business to settle with Ted. Recalling his last encounter with the aristocratic sailor, Ted feared that his past relationship with Becky (aka the "Boats! Boats! Boats!" girl) may have had something to do with The Captain's unsettling voice message left on Ted's answering machine. (Psh, answering machine, am I right?)
From here, we were presented with three separate accounts of the last encounter in question, which had Ted, Robin and Lily bumping into The Captain at an art gallery. And as we soon learned, the trio had vastly different interpretations of the evening, which was largely due to the fact that Ted was high as a kite and Robin had knocked back a few too many whiskeys. In fact, it wasn't until we heard Lily's side of the story that we were clued in to what really happened that night.
As it turned out, The Captain had insulted Lily and her profession as a kindergarden teacher, claiming that she knew nothing about the art world. In retaliation — and true to her personal ethics — Lily absconded with The Captain's priceless ashtray, which was presumably the reason why The Captain had made the call to Ted in the first place. This stemmed an argument between Lily and Marshall, resulting in Lily's tear-filled confession that she wished she had done more with her life.
We later found out that The Captain was actually reaching out to offer Lily a job as his personal art consultant — a fitting career path, I think, especially given Lily's inactivity this season. For once it seems like she's finally on track to fulfilling her artistic aspirations, without exceeding her obviously limited potential.
Incoming search terms:
how i met your mother for ipad
how i met your mother online ipad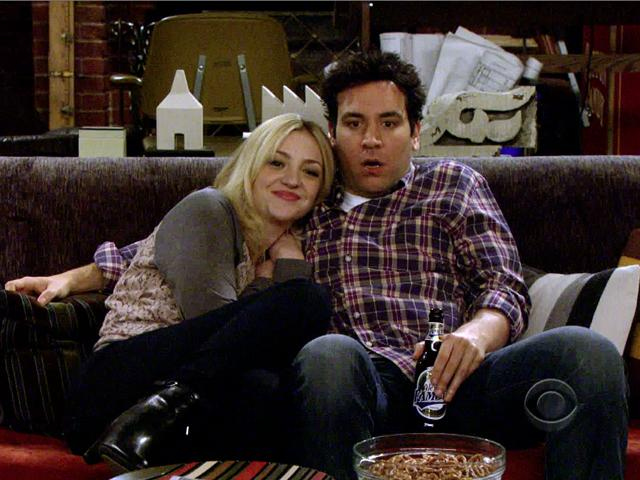 While everyone was busy talking about Mike Tyson's controversial guest appearance on "Law & Order: SVU," he was busy planning another onscreen cameo, this time on "HIMYM." Look at him go.
Two major plot lines moved this episode along: one that flirted with madness, the other, with sanity. Or something to that effect. One thing is certain though — we are heading in the right direction. In the opener, Ted promises us his kids that Jeanette was the last girl he dated before he met their mother. To which I say: about freakin' time.
As we gleaned from last week's Robin Daggers episode, Jeanette is major cray. She has stalked Ted ever since he appeared on the cover of New York mag and she is not one to let go now. In all fairness, neither is Ted.
But let's backtrack.
Incoming search terms:

How I Met Your Mother is a work that benefits from overstuffing. Although it's possible for the show to go wrong in episodes that are elaborately planned and executed, in the majority of cases, more is more on HIMYM. I'm not talking about slapdash excess; the low points of the show come when something is underthought then overdone. No, the claim I'm making is this: If the creative team has a lot of ideas and gags to pack into a half-hour, they tend to match the extra preparation and work required to get them onto the screen with a snappier pace, crisper transitions, and perhaps surprisingly, a sense of spontaneity that can shade over into elegance and wonder.
Some of the show's audience no doubt cheered when the Super Bowl promos revealed that this week's episode would be "Robin Sparkles 4, y'all!" I confess that I was a little worried. Sometimes these massive running jokes can have diminishing returns. Would this be an obligatory return to one of HIMYM's greatest hits, one more trip to the well, or worse, something Bays and Thomas felt they couldn't get away with not doing again?
But it quickly became clear that "P.S. I Love You" moves forward important late-season themes, addressing the question of our newly-engaged couple's sordid past by flipping the gender, while crafting a nifty new example of the show's signature relationship memes-all in a package that seems fresh and unforced despite an unprecedented heap of independently-filmed mini-segments and celebrity cameos. More is more on this show, pushing the writers and director to find ways to streamline, chop bits down to their essences, and make the most of quick, quippy asides.
Since Barney and Robin got together, we've spilled a lot of pixels discussing how the couple is going to move past Barney's long history of promiscuity. I appreciate that Robin Sparkles returns not just to remind us of the nineties and Canada (inherently hilarious as both might be), but to turn the tables and put Barney in the position of obsessing about Robin's past. She reveals reluctantly that back in Canada she once stalked a man she was obsessed with, leading to a "teeny weeny 50-metre restraining order." Cut to Barney using a clearly-labeled PROPERTY OF TED MOSBY drill to break into Robin's room and read her teenage diaries where she confesses love to her secret crush: "Someday I'll make you see me, and we'll be together ? P.S. I love you." Attacking the problem of Robin's possibly unresolved feelings systematically, as Barney always adorably does, her fianc? flies to Vancouver and meets the boys she once dated in a Tim Horton's, plying them with donuts to get the name of the man she stalked.
Incoming search terms:
p s i love you watch online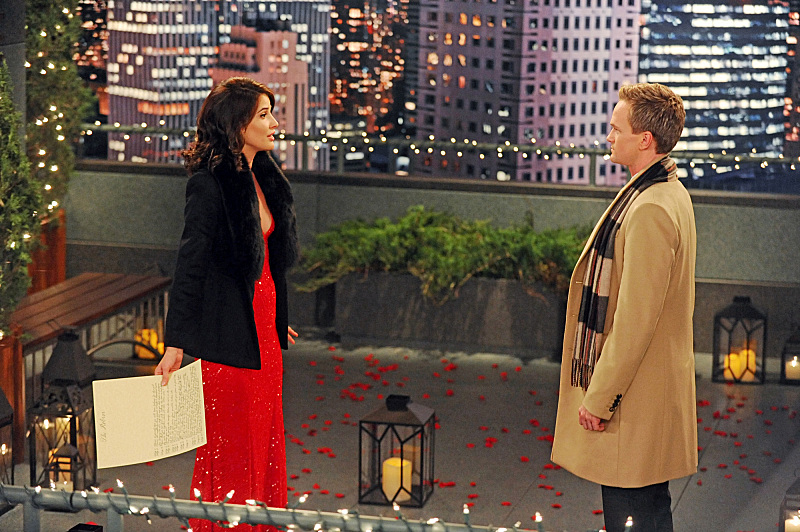 Read on for your in-depth recap of everything you need to know about How I Met Your Mother season 8 episode 11, "The Final Page, Part 2!"
Despite his promise to Barney, Ted resolves to tell Robin of the proposal to Patrice, only to find himself interrupted by Marshall and Lily. The four are abuzz with Ted's gala GNB building opening that night, even if Marshall and Lily are leaving early for meticulously-planned alone time, and Barney isn't coming for mysterious reasons. Rather than tell her about the proposal however, Ted invites Robin to be his date to the party.
Later, Marshall and Lily prepare Mickey to take Marvin overnight, including their elaborate lullaby, but once outside find themselves worried about Marvin's safety. Their meticulous plans are interrupted however, as Ted calls Marshall urgently to the bar to discuss the Robin situation. To Ted's surprise, Marshall urges him to be selfish with the information and go after Robin himself, Marshall having always believed the two were meant to be and that Ted deserves some happiness.
Ted decides to take Marshall's advice, but the moment a dolled-up Robin gets in the car (driven by Ranjit!) to attend the gala, Ted blurts out that Barney plans to propose to Patrice. He offers her the chance to do something about it, while at the gala itself, Marshall and a drunk Lily sulk about how much they miss Marvin.
Incoming search terms:
how i met your mother sidereel
the final page part 2

It was all a plan – a very detailed, sneaky, Barney-you're-a-terrible-and-wonderful-person-all-at-the-same-time plan.
In case you can't follow my babble: Tonight's episode of How I Met Your Mother put to rest all the speculation about Barney's interactions with Robin's co-worker, Patrice. After seeing the unlikely pair come together, fans were led to believe that he was planning to propose to her tonight – just weeks after breaking off his engagement to Quinn. In the end, a proposal didn't happen – but not for Patrice.
Every move – from Barney's speech to the burning of the playbook – was part of an elaborate plan to propose to the love of his life, Robin.
Admit it, you'd been worried. When the logline for this week's episode indicated that Barney would be proposing to Patrice, you were angry, outraged, annoyed, and downright done. Done with the push-and-pull, the back-and-forth, the left-and-right. (The latter doesn't make all that much sense, but I needed a third.) But like I said, it was all for a purpose. But we didn't know this until the very last wonderful minutes of the hour-long episode.
Incoming search terms:
how i met your mother s08e11 putlocker
how i met your mother the final page putlocker

Every week, it gets alittle harder to write these recaps. It's tough to see something you once loved change so drastically for the worse, but that has what's happened with How I Met Your Mother. Here's the worst part: it was one thing when they strung us along with useless episode by useless episode when we didn't have any concrete events to look forward to. Now, they aren't even pretending that they aren't riding this out for as long as they can, at the expense of their loyal viewers who have waited so long for answers.
We know Barney (Neil Patrick Harris) and Robin (Cobie Smulders) are end up together. So why are they wasting our time with these episodes where Barney and Patrice are going out? Also, we get it: Robin doesn't like Patrice. She yells at Patrice alot. It was funny two seasons ago when you started it. It isn't funny anymore. Stop it please.
Not only that, but they spend the other storyline of the episode having the gang convince Robin that she is coming off as sad and desperate by trying to break the two up. Awesome: more useless filler.
Oh. Speaking of useless filler. They brought back the playbook: again. I mean, it's only been two weeks since they used that. If you are going to recycle old storylines, try not to do the same one over and over again. I get the idea of rewarding the fans for sticking with the show with old, inside jokes, but when you do it over and over again it just gets sad and lame.

Watching this week's episode of How I Met Your Mother, I began to wonder if what I had been missing all along this season was a heavy dose of Robin centered comedy. She's had moments of comedy gold sprinkled in b-stories here and there, but it has been a while since she was stuck front and center of a major story line. "Lobster Crawl" didn't bring out the most admirable aspects of Robin's character, but it definitely brought out that awkward-yet-sexy brand of comedy that only she can pull off.
The idiotic character that takes over Robin's personality when she's trying to flirt with Barney seems to link right back to her old Robin Sparkles personality when she was dating Simon in "Sandcastles in the Sand." That embarrassing side of her personality had never really disappeared and I really enjoyed seeing it surface again, much to Robin (and Lily's) dismay.
Robin wasn't good at the giddy, girly flirting back then and she hasn't improved her skills at all. Everything about her sudden desire to be with Barney could have been plotted by her hopeless seventeen-year-old inner self, so it was fitting that the desperate side of her would sneak out when she wasn't being careful.
After ditching her standard flirting plan, Robin went through a checklist of back up plans that were embarrassing for her character, but were entertaining for us. Hands down, Robin screaming at Patrice is just one of the funniest running gags on How I Met Your Mother. I don't care if Patrice and Barney become a thing and get married and Patrice and Robin become BFFs ? as long as Robin never stops screaming at Patrice, I think I can be happy.

I may want Marshall to make good just a little too much. There's something in me that responds with deep yearning whenever he's put in a situation where he appears to be in danger of losing, or of succumbing to a bad break. Marshall is one of the most fundamentally good-hearted characters on television, yet he's not some sort of paragon or ideal. He's a goof with a streak of sincerity a mile wide, one of those people that the world ought to treat right.
When it doesn't-when Marshall gets dealt a bad hand or finds himself on the wrong end of the stick-his expression of wounded, shattered optimism slays me. If this guy can't get an even shot at success, I think, who could?
So I was unusually invested in the main storyline this week. It's a flashback from some unspecified future date at which Marshall is appearing before the New York State Judiciary Committee (and trying out some judiciary material, e.g., "May I say those robes really do you ? justice?"). He's relating the story (in our present) of the big trial with Gruber Pharmaceuticals, the one that kicked off last week with old college "bro-beans" Brad turning out to be a spy for the defense.
As Brad proceeds to win over the jury and an apparently bi-curious judge with ample displays of pecs, biceps, and ass, Marshall hangs his head over the environmental devastation at Frog Lake and the shambles of his case-the one that he imagines inspiring his son someday, teaching him that one good deed ripples outward to change the world. ("Man, you're wise" the admiring young Erickson responds; "that's probably why I never felt the need to do drugs or rebel in any way.")
Incoming search terms:
horny mom watch full movie

As Future Ted's voiceover told us in the opening moments of Monday's season premiere, there are two big days in any love story: the day you meet the girl of your dreams, and the day you marry her. And so the episode "Big Days" opened with one of those; a wedding? a little ways down the road.
This is one of the things that makes How I Met Your Mother so enjoyable– the time jump. It makes the storytelling more interesting and often elevates the comedy to a bigger place. And it certainly has helped craft this group of friends into more than just the here and now. We've seen Ted, Barney, Robin, Marshal and Lily as kids, in college and even old and gray. So this time jump served as a "welcome back" to viewers. Welcome back to a new year, for sure, but hopefully it's also a welcome back to a more consistent season.
Last season was fun, but the series had lost its focus just a bit. There was no continuing arc that would lead us to meeting Ted's future wife, only hints here and there. Robin and Barney hooked up and broke up in a series of episodes that felt ill advised. And Lily and Marshal had little to do but be Lily and Marshal. Monday's premiere episode was quick to return focus to the series, using our familiarity with these characters, great writing and lots of laughs.
The mystery wedding at the top of the episode was a nice red herring. You almost immediately think its Ted's due to the voiceover and his nervousness and you sort of expect the rest of the episode to start telling the tale of how we get to that moment. Instead, the end of the episode revealed that Ted is only the best man at this wedding and that this is where he will meet his own future bride. So right away, with episode one of the season, we know where Ted meets his children's mother and we have something to move towards. And whose wedding is this? Between Barney and Robin, my money is on Robin. And let's be clear, it can't possibly be Barney and Robin.