Drama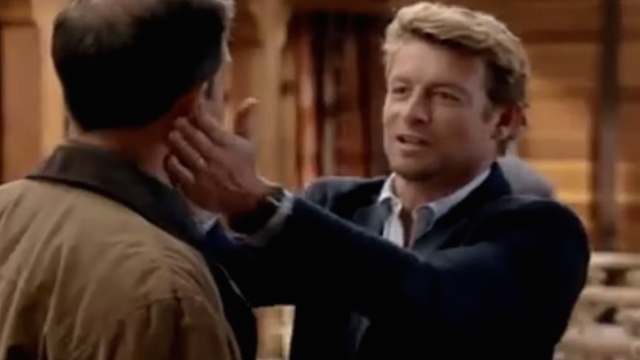 Tonight on CBS The Mentalist returns with a brand new show. On tonight's episode called, "Forest Green" Jane rubs elbows with the rich and powerful when a killer hides at an elite Men's-Only club.
On last week's episode a death-row inmate needs Jane's help to prove he's not guilty, and time was of the essence because the prisoner was scheduled to be executed in two days. Did you watch last week's episode? We did and we have a full and detailed recap right here, for you.
The one major card that the show has left to deal right now is what is going on with Jane and Lisbon as a couple, and the story is starting to make progress in that direction ? with the emphasis on the word "starting." The truth here is that they could be going a heck of a lot faster if they wanted us to get some substantial movement before the finale. This is already episode 18, and there are only four episodes left after this one to address six years of slow-moving tension. You cannot have it go from zero to sixty; that doesn't make a whole lot of sense.
Patrick says he can't promise Teresa hurting someone, joking around a bit. The president talks about how a speaker is going to be showing up to talk about technology tomorrow, Teresa demands to have the names on the guest list. Two men show up, there's a problem between them; one named Marvin was found using his cell phone on the grounds of the club, which he isn't allowed to. It cuts to HQ, Abbot is asking Cho if they've found anything on the case; Kim appears and says that they've found a copy of her driver's license.
Incoming search terms:
how to watch videoweed on ipad
the mentalist s06e18 watch online free